Posted: Friday, February 9, 2018 - 9:29am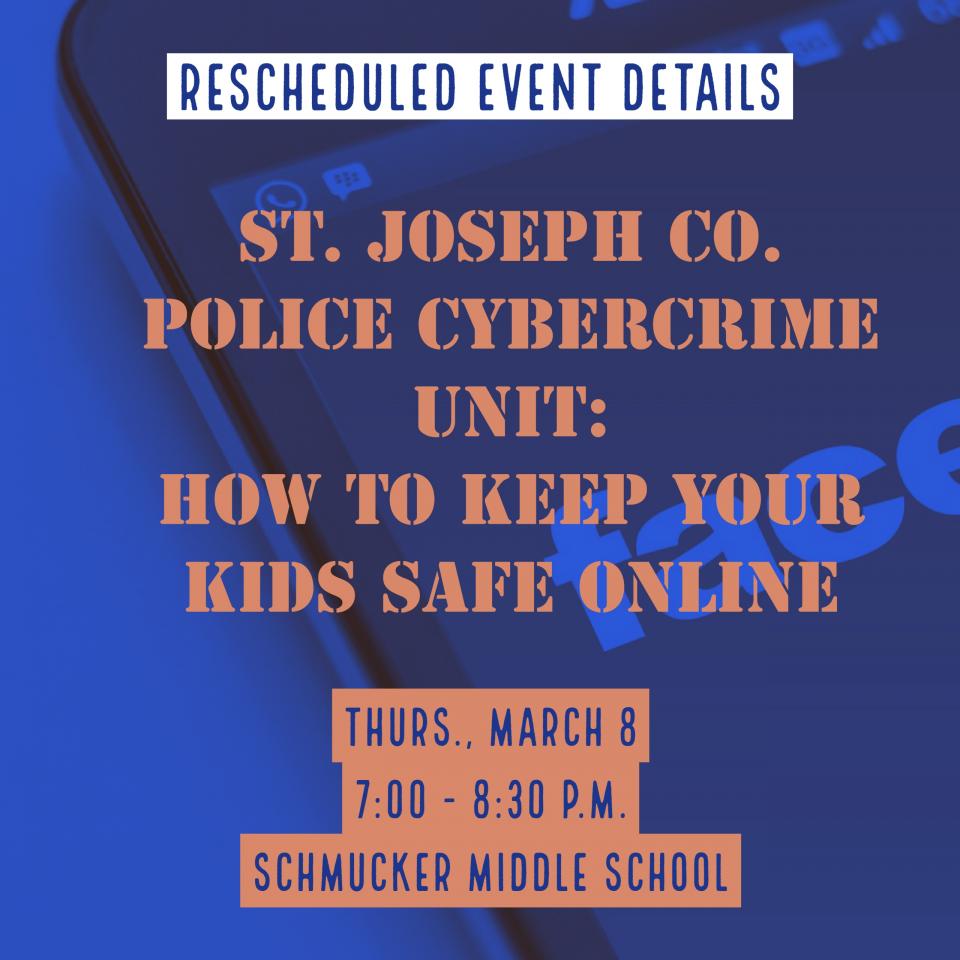 On Thursday, March 8, P-H-M's Forum is sponsoring a districtwide parent meeting on Internet Safety.
According to the Pew Research Center, 94% of teens use their cell phone for their online activity and 71% use more than one social media site.
What do you need to know as parents and guardians to keep them safe online when they're at home?
Hear from cybercrime and internet safety expert St. Joseph County Police Department's Officer Eric Tamashasky on Thursday, March 8, 7:00 - 8:30 p.m., in the cafeteria of Schmucker Middle School (56045 Bittersweet Road, Mishawaka).
This is a districtwide event sponsored by the P-H-M Forum parent group and is open to all P-H-M parents. Because of the nature of Offc. Tamashasky's presentation concerning the online dangers parents need to be aware of, this event is not suitable for students below 9th grade. Spread the word to other P-H-M parents about this informational opportunity.