Posted: Monday, December 13, 2021 - 8:03pm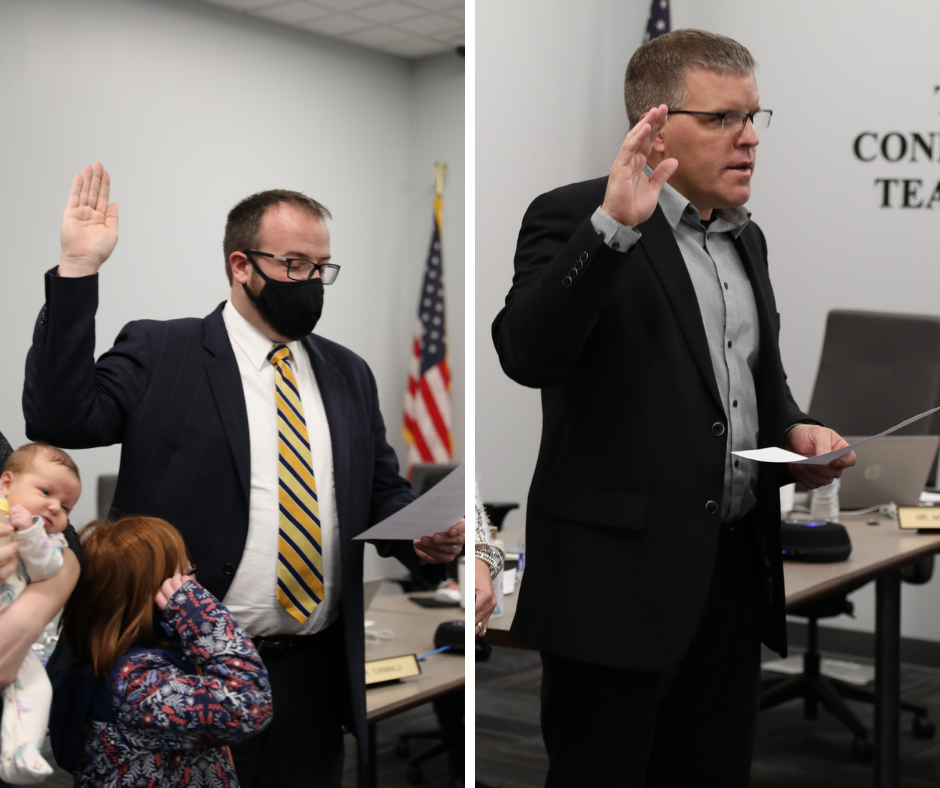 Tonight P-H-M Board of School Trustees newest board members were sworn into office.
Both Mr. James Turnwald and Mr. Ryan McCullough were appointed to fill two Penn Township Board seats made vacant back in November. The Board voted unanimously to appoint Mr. James Turnwald to Seat #1 filling the vacancy left by Mrs. Jaye Galloway. Mr. Ryan McCullough was appointed to fill Penn Township Seat #2 vacated by Mr. Jamie Woods. Both were unanimously approved on December 1.
Mr. Turnwald was sworn in by Board Attorney Jeff Johnson and joined by his wife Amanda and their four daughters.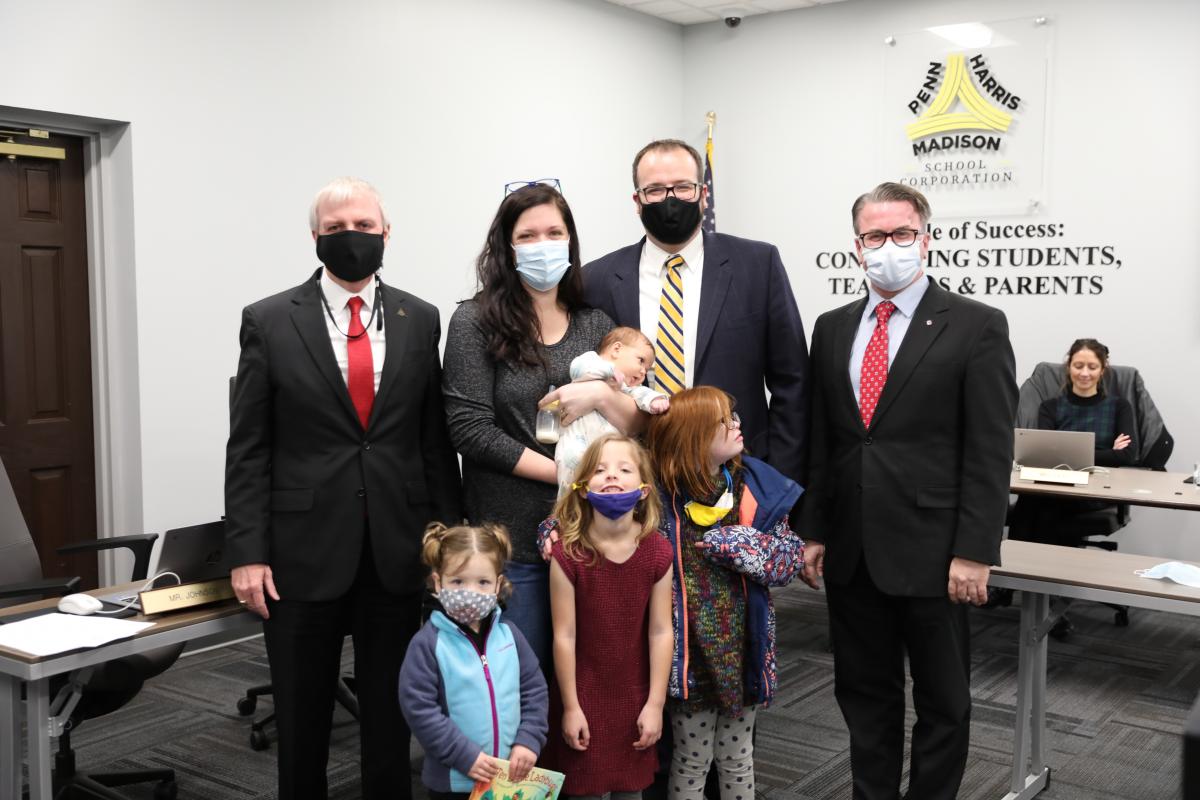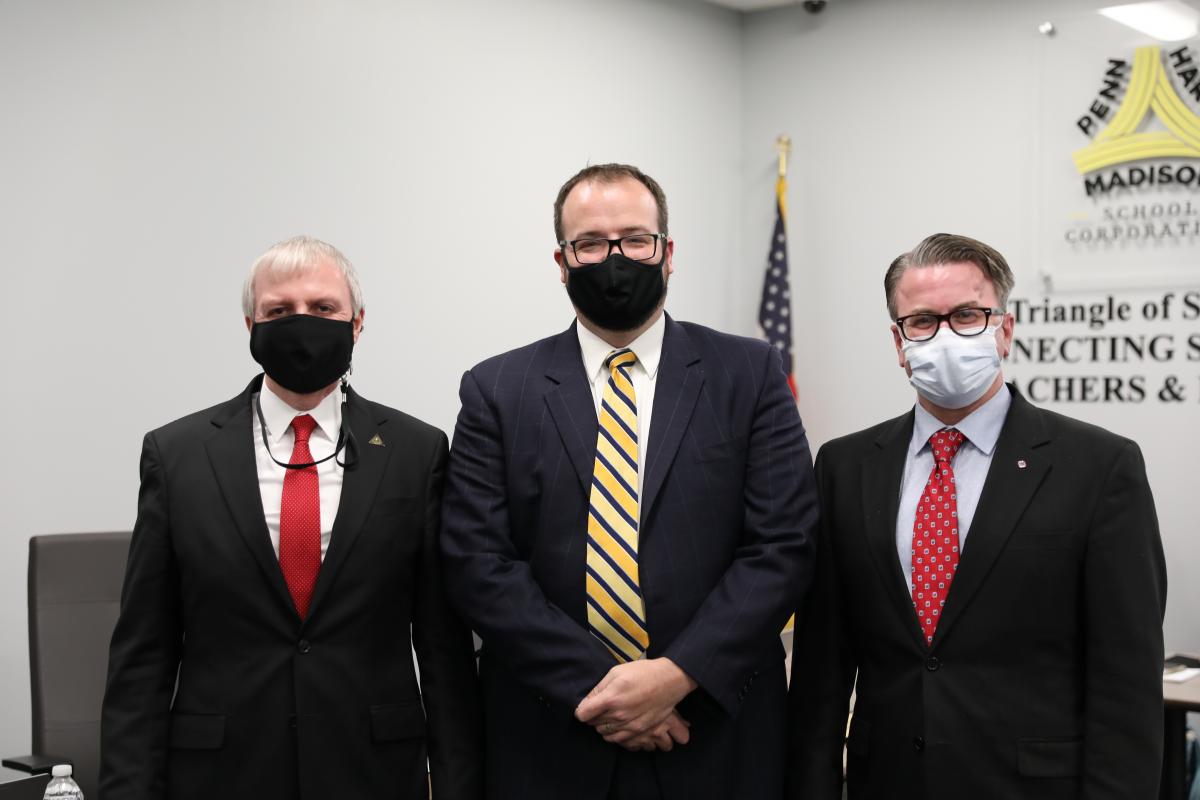 Mr. Turnwald serves as the Executive Director of the Michiana Area Council of Governments (MACOG) and a Board Member of the Potawatomi Zoo. He has a bachelor's degree in Geography & Urban Planning from Miami University (Oxford, OH) and a master's in Public Affairs from IUSB. He and his wife have four daughters, with two of their oldest enrolled at Meadow's Edge. He brings a wealth of experience in civil government, planning, finance and infrastructure. As a P-H-M parent, he is passionate about education and supporting the growth and self-actualization of all students.
Mr. McCullough was also sworn in this evening. He was joined by his wife Nicole and son and daughter.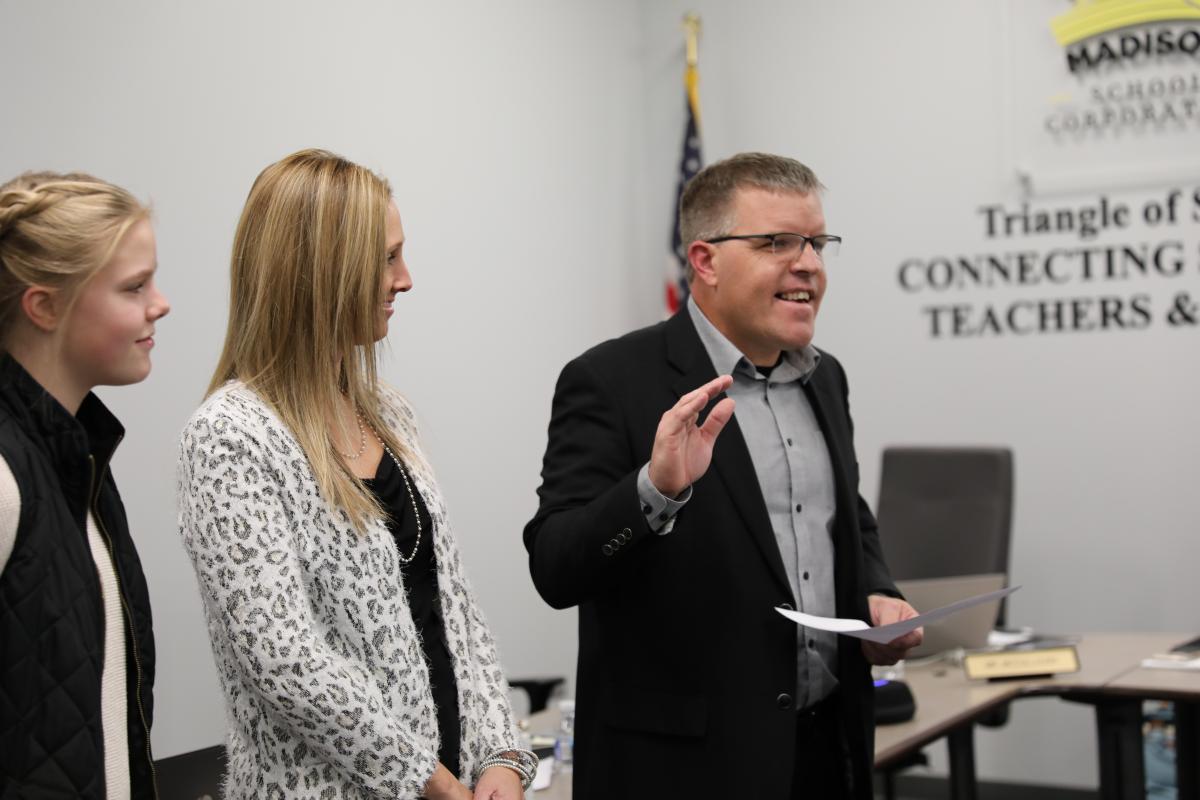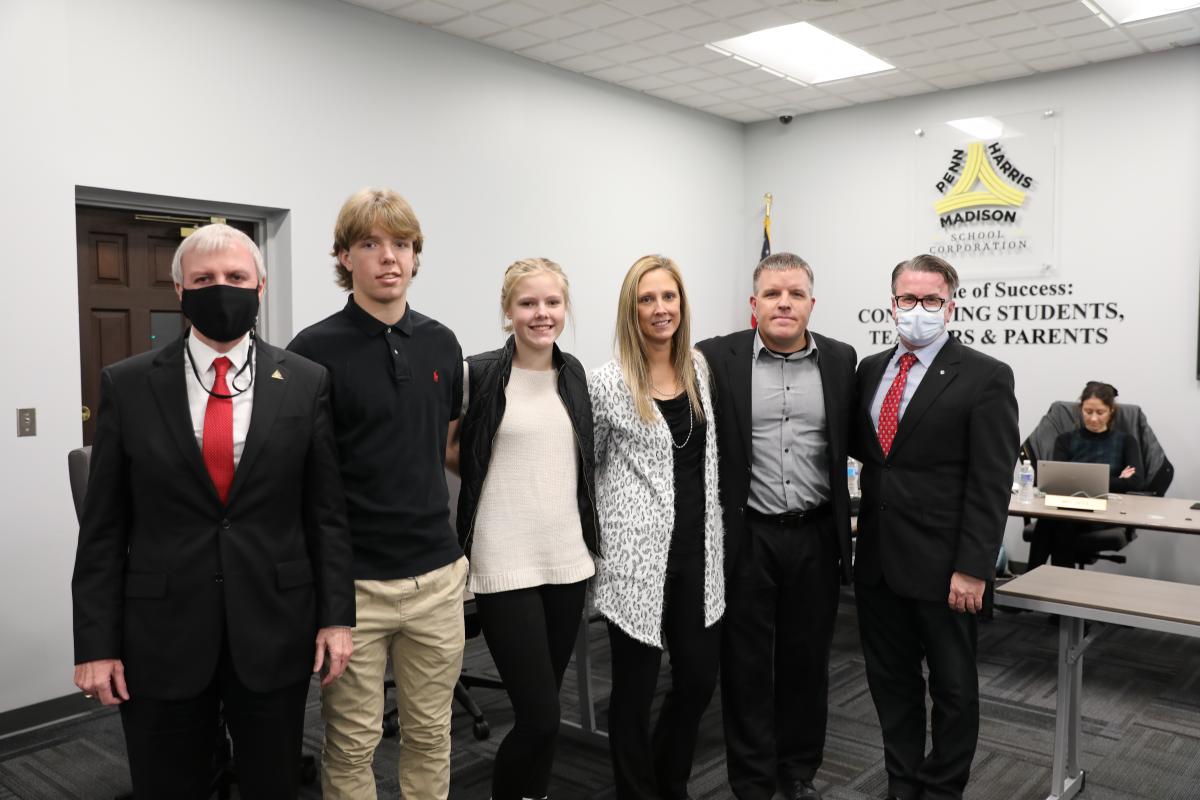 Mr. McCullough is a 1995 graduate of Penn High School Mr. McCullough attended Western State College of Colorado and was a member of the US Ski Team Freestyle 2004-2005. He works as a Sales & Marketing Executive for Eagle Claw Fishing Tackle out of Denver. Mr. McCullough and his wife, also a Penn grad, returned to Penn Township several years ago to raise their three children: Class of 2020 Penn grad, daughter at Schmucker, and son at Penn. Mr. McCullough is actively involved in the P-H-M community including volunteering as a Penn Freshman Football Coach.
Mr. Turnwald's term will expire at the end of 2022. Mr. McCullough's appointment will last through 2024. Both Mr. Turnwald and Mr. McCullough may choose to run for election for the ensuing four-year term with elections taking place in November 2022 for Seat #1 and November 2024 for Seat #2.