Posted: Monday, December 14, 2020 - 8:48pm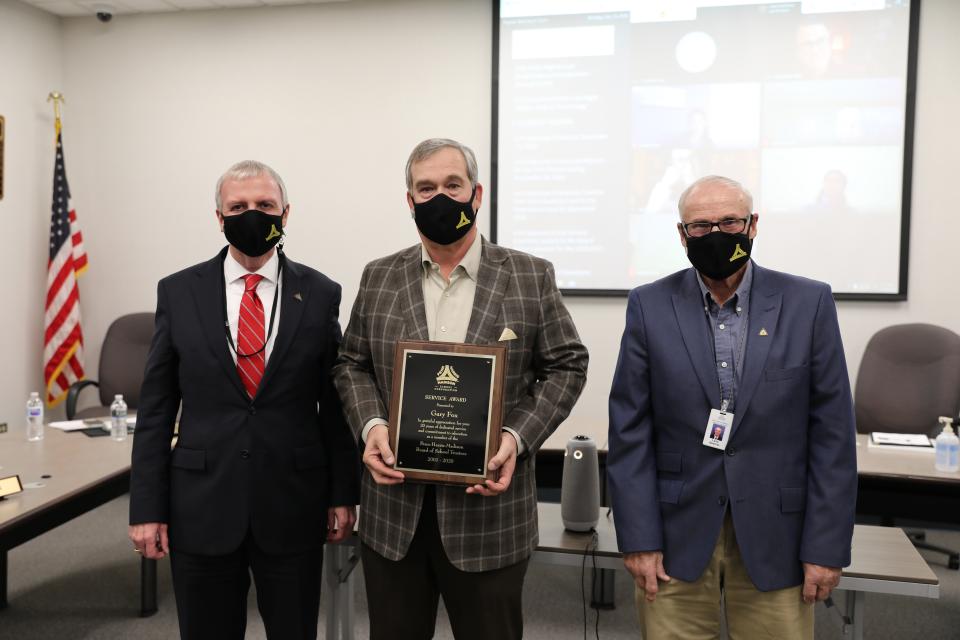 Penn-Harris-Madison Board of School Trustees thanked resigning member Mr. Gary Fox for his 20 years of service as a member of the P-H-M Board of School Trustees at the meeting held Monday, Dec. 14, 2020.
Mr. Fox, who did not seek re-election for another four-year term in November 2020. Mr. Fox has served in Board leadership roles 5 1/2  years as president, 3 years as vice president, and as a member for 11 1/2 years, having served since January 2001.