Posted: Friday, December 14, 2018 - 10:28am
By Joseph Fratena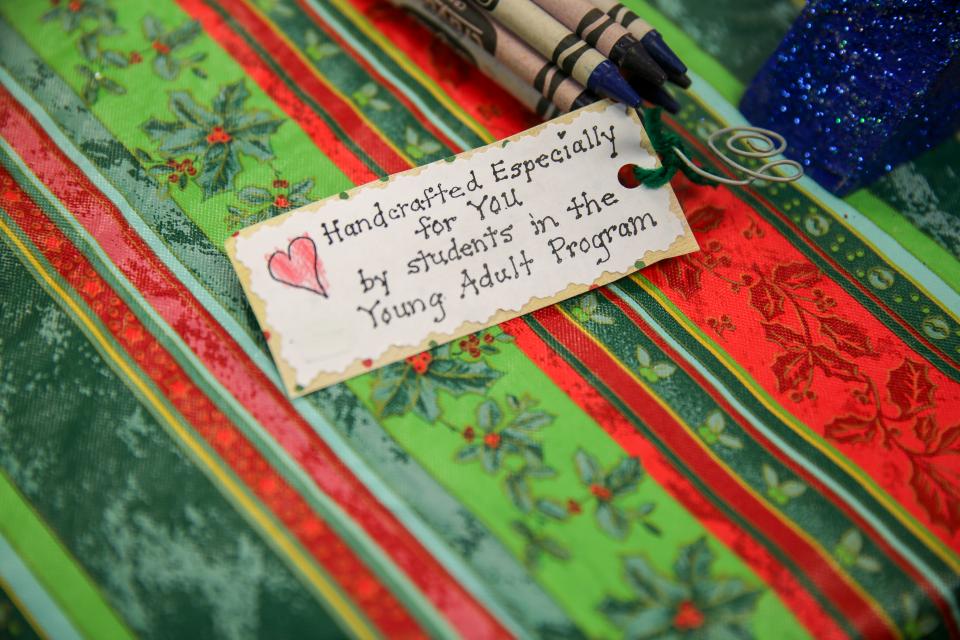 For the 13th consecutive year, P-H-M employees were able to get their holiday shopping done while supporting our fine Young Adult students.
The Young Adult program housed at Schmucker Middle School is part of P-H-M's Exceptional Education Department. The students learn life skills, work skills, practice creativity and learn how to interact with the community.
Students work hard over several months creating holiday themed arts and crafts. All the proceeds from the sale go back into the Young Adult Program to fund future craft building and outings.
The program has three sales a year: one in the fall, a holiday sale and also a Mother's Day store in the spring.
To download high resolution jpg files from the photo gallery below, just simply click the "DOWNLOAD" button on the bottom right-hand corner of the photo while viewing it in the Photo Gallery function. We are happy to provide this service to you free of charge.