Posted: Thursday, August 18, 2022 - 3:00pm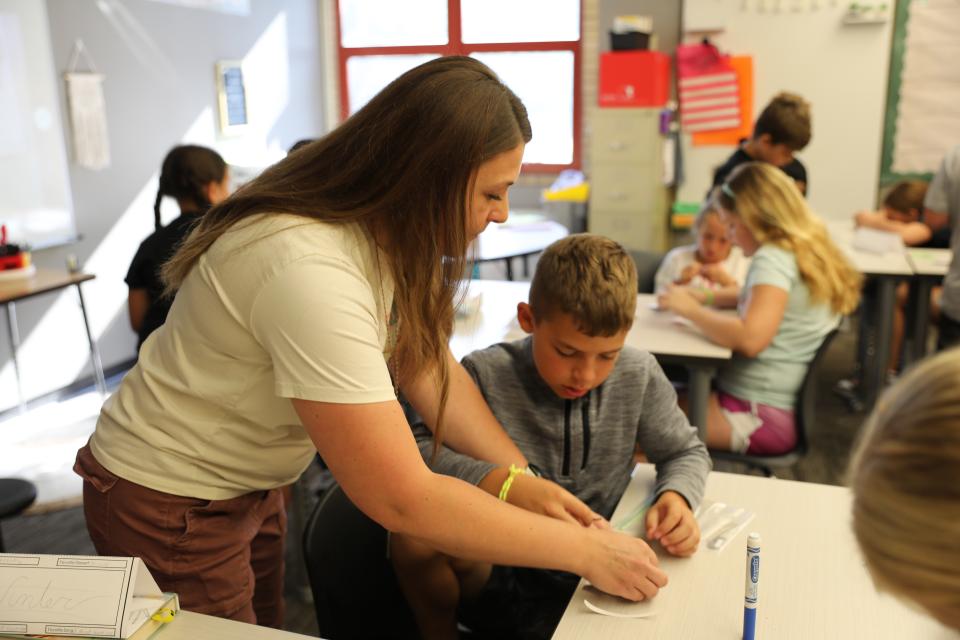 Fourth grade teacher Amanda Fox has been selected as a "Top 25" finalist for Indiana's Teacher of the Year.
Mrs. Fox was P-H-M's Elementary Teacher of the Year last school year. The IDOE Selection Committee notified her on August 18 that she had been selected as a finalist.
The next step is for the Committee to determine the "Top 10." If Mrs. Fox is selected as a "Top 10" finalist, she will be invited to the "Top 10 Interview Day" at CIESC, in Indianapolis, on September 12, 2022.