Posted: Thursday, August 12, 2021 - 12:33pm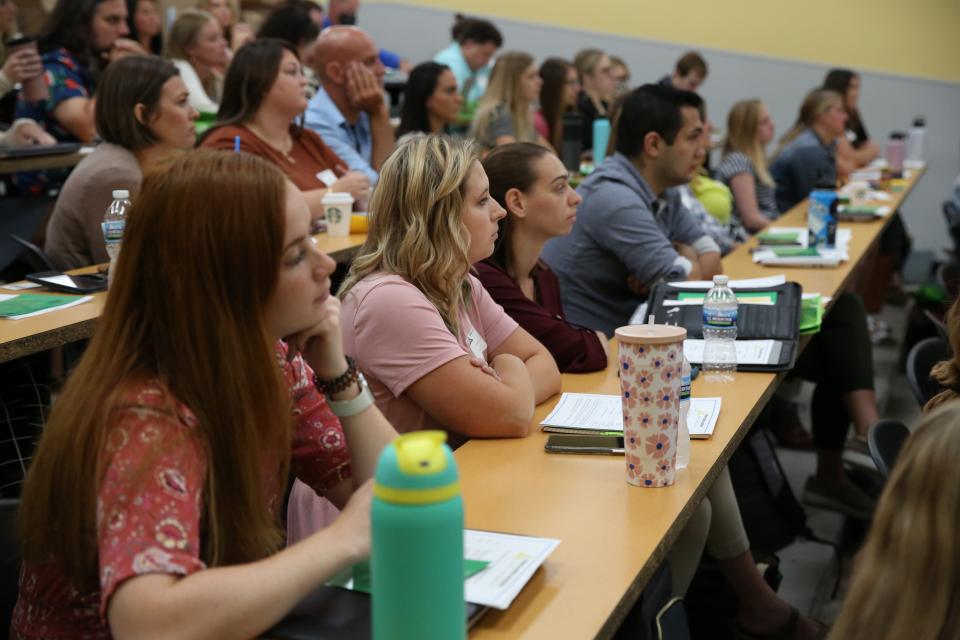 Next Wednesday, August 18 is the first day for 1st – 12th grades (August 19th for Kindergarten), but today P-H-M's newest teachers went "Back to School!"
It was a busy New Teacher Orientation Day for this creative and talented group of 79 of P-H-M's newest elementary, middle and high school teachers and Exceptional Education staff. A total of 84 new teachers were hired for the 2021-22 school year.
Here's the stats on this year's incoming teacher class:
@25 have Master's degrees
@63 have received their Bachelor's or Master's from an Indiana College or University
@27 are Penn High School graduates
350+ total years of combined experience
Browse the new faces below … your child may end up having them this year!