Posted: Tuesday, August 31, 2021 - 3:33pm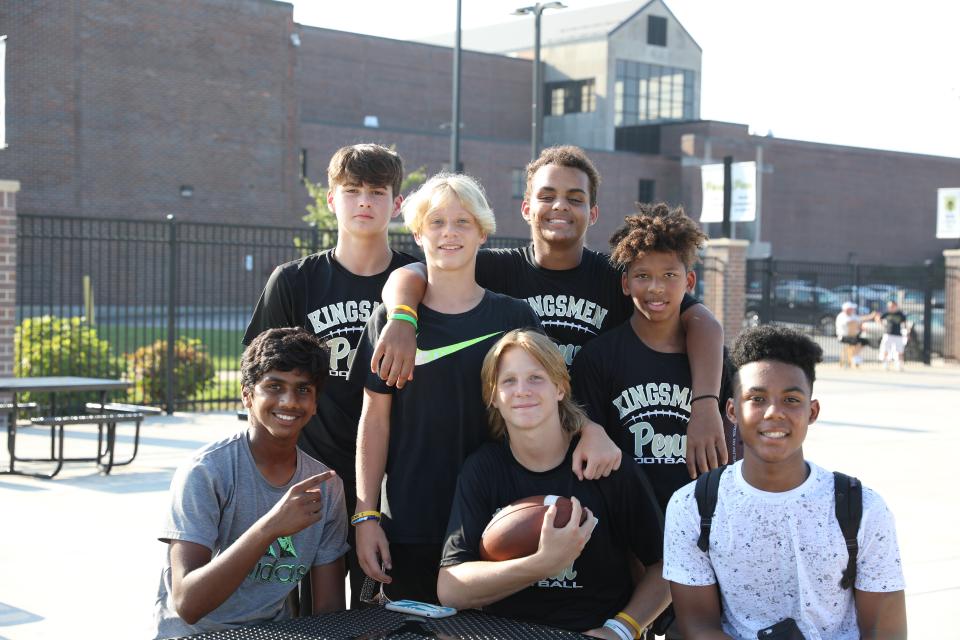 The P-H-M Community Tailgate was held Friday, August 27 before Penn's home opener football game against LaPorte. The popular annual event brings together members of the community, Penn faculty, staff and students, as well as parents and families from across the District. This was the 34th year for the event. Click to see the photo gallery below.
Penn fans and patrons showed up to enjoy the food and good times served up by the P-H-M Education Service Center Staff and Administrators. Unfortunately, Penn lost to LaPorte 21-14 in overtime.
If you missed the Community Tailgate this year, be sure to mark your calendar for next year. It's always held the night of Penn's first home game from 5:30-7:00 at the south end zone Zohlman Concession Stand! 
See the photo gallery below. To download high-resolution jpg files, just simply click the "DOWNLOAD" button on the bottom right-hand corner of the photo while viewing it in the Photo Gallery function. We are happy to provide this service to you, free of charge!