Posted: Thursday, August 24, 2017 - 3:44pm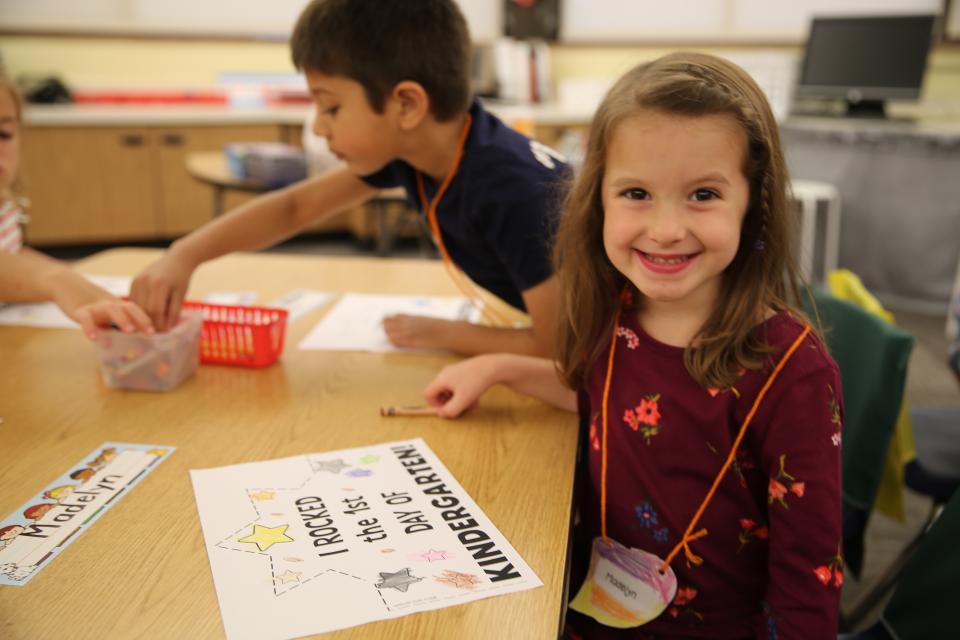 Today (Thursday, August 24, 2017) more than 800 children walked into Penn-Harris-Madison's 11 elementary schools as kindergartners! Teachers and staff were excited to begin educating the future Class of 2030 and start them on their journey of academic excellence in P-H-M schools.
We visited four of the 11 elementary schools to capture the excitement: Elsie Rogers, Mary Frank, Northpoint and Prairie Vista. And we caught up with P-H-M Superintendent Dr. Jerry Thacker and School Trustee Board Members Larry Beehler and Jim Garrett during their visit to Northpoint. Dr. Thacker visits all of P-H-M's 15 schools during the first three days of school. View the photo gallery below.