Posted: Friday, August 26, 2016 - 12:37pm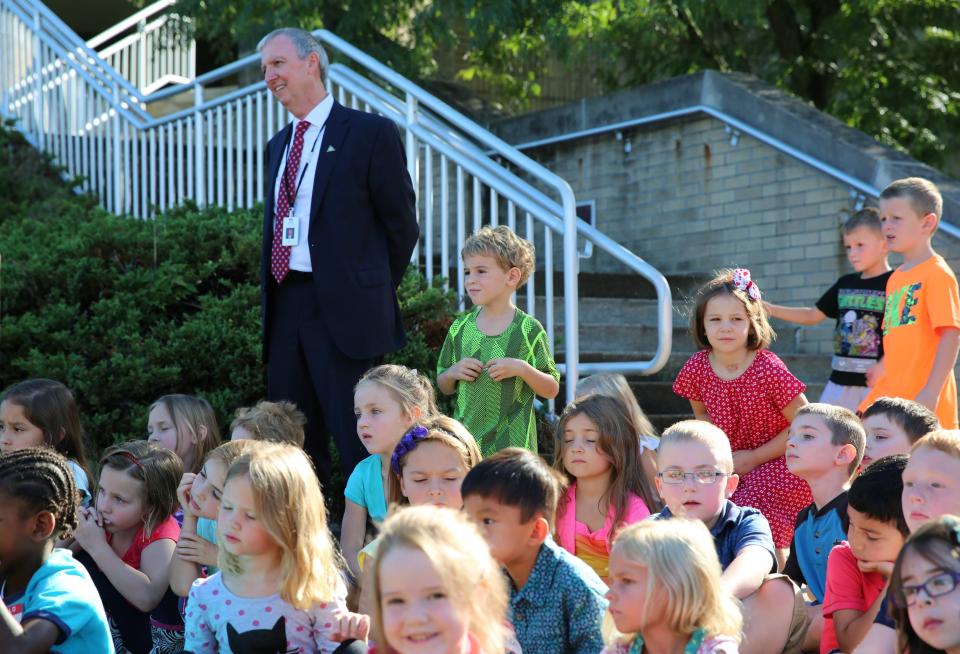 In the first three days of school, Superintendent Dr. Jerry Thacker and members of the Board of School Trustees have travelled around the District visiting students, teachers and staff at all 15 fo the District's schools.
For grades 1-12, school started Wednesday, Aug. 23rd; kindergarten started Thursday, Aug. 25th.
This year P-H-M has approximately 10,800 students enrolled in it's 11 elementary and three middle schools and Penn High School. It was important for Dr. Thacker and the School Board to visit each school to personally wish as many students as possible a good start to the new school year.
Scroll through the photo gallery below to see some of the pictures of those school visits. You can also view the photo galleries of students' first day of school and kindergarten at some of our schools.