Posted: Monday, October 10, 2022 - 8:04pm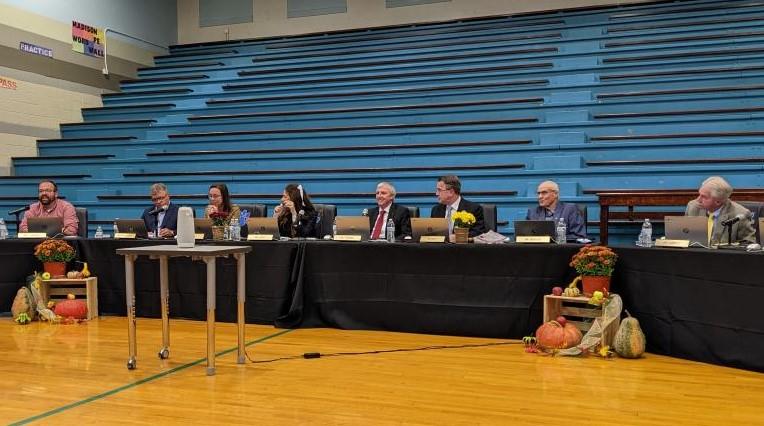 The Penn-Harris-Board of School Trustees unanimously voted tonight (Monday, Oct. 10, 2022) to approve the P-H-M teachers' contract for the 2022-2023 school year increasing teachers' overall base salaries by 7%.
With tonight's vote to approve the contract, P-H-M's new salary range for teachers will now be $44,940 to $77,412. The retroactive salary increases from August 2022 through November 2022 will be paid no later than December 2022.
"With this salary increase, P-H-M has one of the highest starting salaries in the region," said P-H-M Board of School Trustees President Chris Riley. "In a competitive market and a national teacher shortage, the P-H-M Board supports the administration's collaborative negotiations with the P-H-M Teachers' Association to help attract teachers to work at P-H-M."
Additionally P-H-M teachers who instructed students during the 2021-2022 school year and received an evaluation rating of "Effective" or "Highly Effective" for last school year will also receive an evaluation stipend of $600. Athletic and Extracurricular stipends will increase from 2% to 3%.
"Teachers new to the field of education and those more experienced are attracted to work at P-H-M because of the numerous resources, professional development opportunities, and our commitment to excellence in education," said Superintendent Dr. Jerry Thacker. "P-H-M has a great, longstanding working relationship with PHMTA. Working together we can continue recruit and retain the brightest and best!"
Contract negotiations took place during the week of September 26 with PHMTA members overwhelmingly voted to approve the contract on Tuesday, Oct. 4.
"It is no secret that every school district in Indiana is facing a teacher shortage. P-H-M has fared better than many districts throughout this teacher shortage. PHMTA appreciates our administration and school board members who not only put our students and parents first, but also value our great teachers. This agreement will not only help in recruiting the best and brightest, it provides a very generous increase to those teachers currently serving the PHM community," said PHMTA President Lisa Langfeldt.
Teacher's contract is negotiated first and then negotiations with the rest of P-H-M employee groups follow. Annually the process takes place after the school year has begun, approximately September – November/December. Announcements about other P-H-M employee groups will be forthcoming.