Posted: Friday, July 22, 2022 - 4:53pm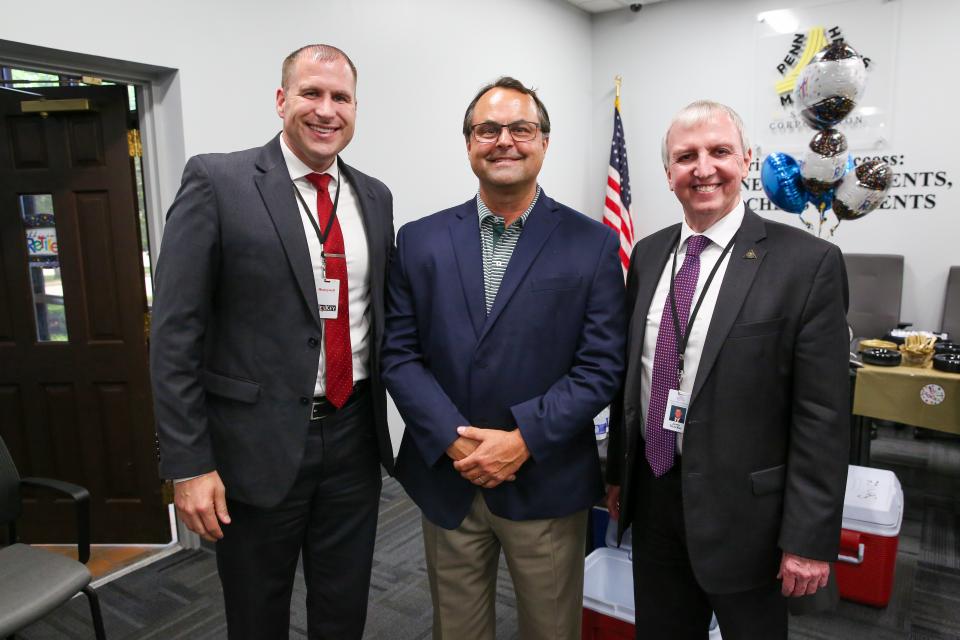 After 19 years as P-H-M's Director of Safety and Security and helping our district become recognized as among the safest in the nation, Mike Seger has retired. Click to see the photo gallery below.
The ESC staff, staff across the district, along with P-H-M vendors Gibson and Honeywell, all gathered Thursday afternoon (July 21, 2022) to wish Seger well and help him usher in his retirement. Thank you to Honeywell for sponsoring the retirement reception.
Not to worry the safety and security of P-H-M schools is great hands and protected. 30-year police veteran and new Safety and Security Director Tommy Teeter has been cross training with Seger for two months. Click to read more about Director Teeter's law enforcement expertise, along with new Lead Safety Agent Antwon Jones. Mr. Jones joined P-H-M this month as a 22-year veteran police officer and SRO from South Bend Police Department. Jones also worked as South Bend John Adam's High School Head Varsity Football and Unified Track Coach.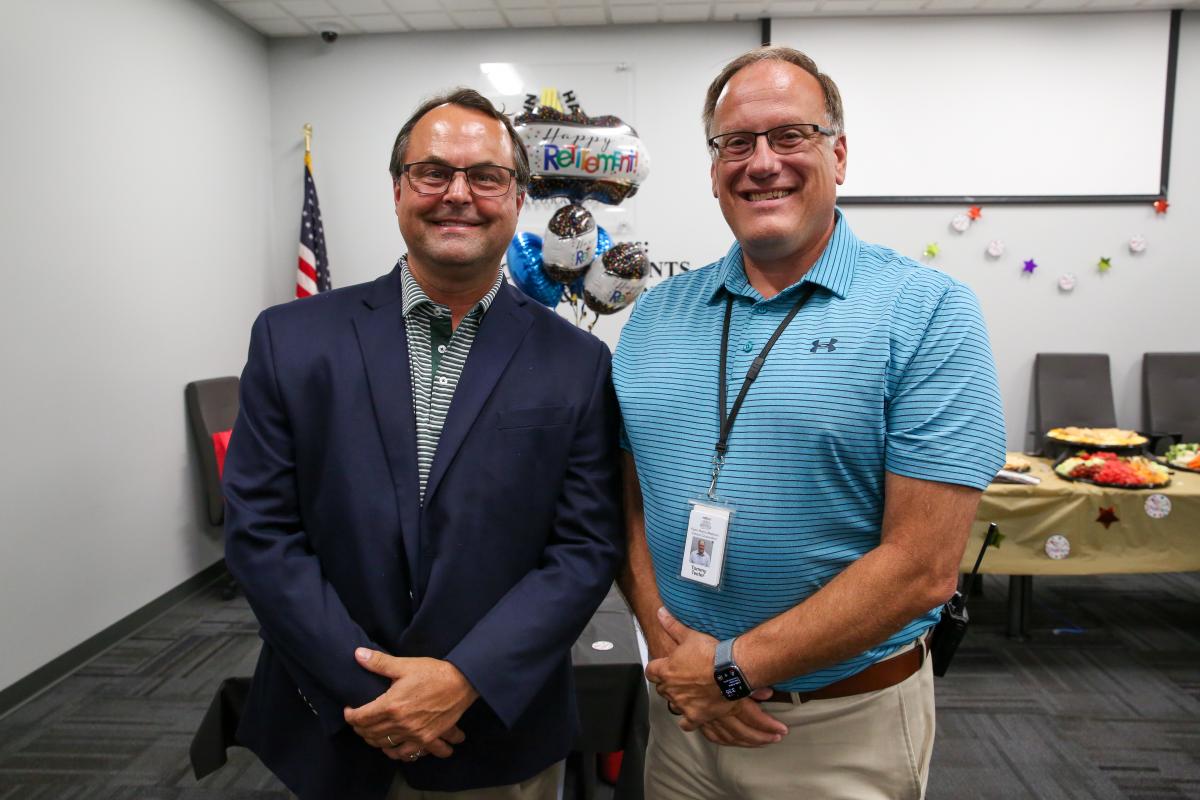 After some much deserved rest and relaxation, Mr. Seger will be available to P-H-M's Safety Team for ongoing consulting as needed.