Posted: Tuesday, February 27, 2018 - 7:14am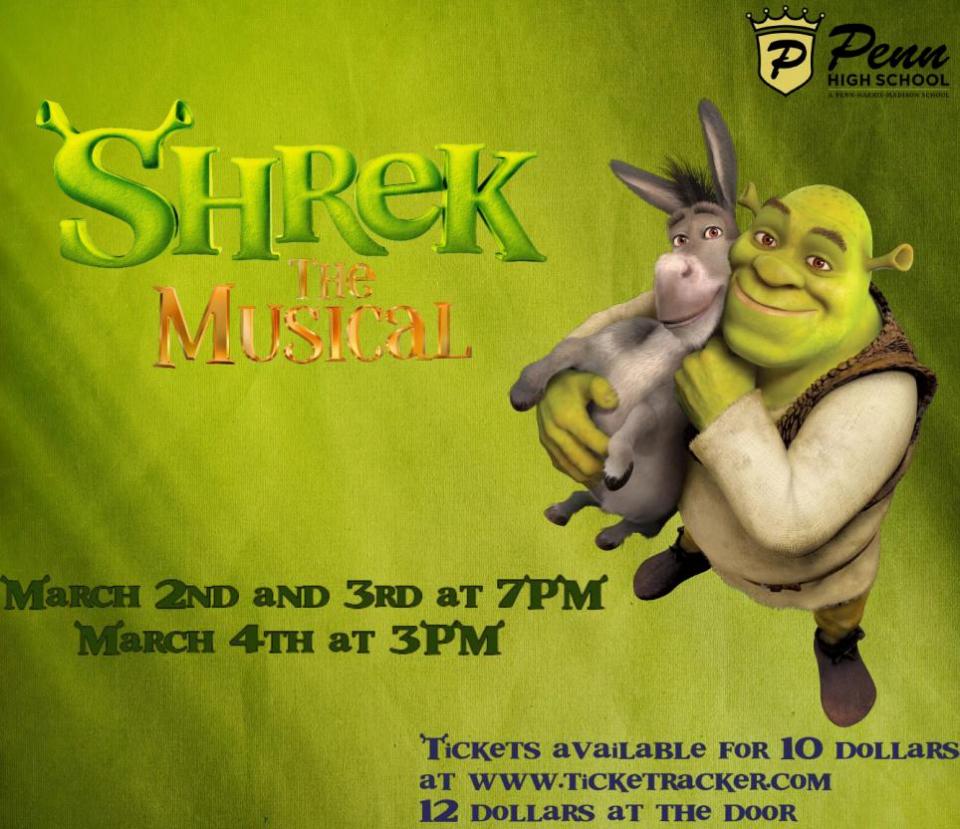 The Penn Fine Arts and Communications Academy is presenting, "Shrek, the Musical", at 7 p.m. on Friday, March 2, and Saturday, March 3, and at 3 p.m. on Sunday, March 4.
The showings will be held within the Center for Performing Arts (enter through Door C).
Tickets are $10 pre-sale by clicking here to access Penn Theater's TicketTracker.com online ticket store, or $12 at the door.
 
Penn student C. Monte Teeple, starring as Lord Farquaad, said that the musical as a contemporary appeal.
"Unlike a lot of musicals that you would find locally, Shrek is a much more modern show," Teeple said. "This not only means that many jokes and much of the humor will be understood by students, but also that the actual songs and music are far more modern as well."
The plot of "Shrek the Musical" revolves around a hated Ogre (Shrek) and a talking donkey who go on a quest to save Princess Fiona in order to reclaim Shrek's swamp.
Lord Farquaad claimed the swamp and has housed all magical creatures there.
From a deeper point of view, the story is about the misfits and those who don't fit in, and finding your place in the world.