Posted: Wednesday, November 11, 2015 - 10:23am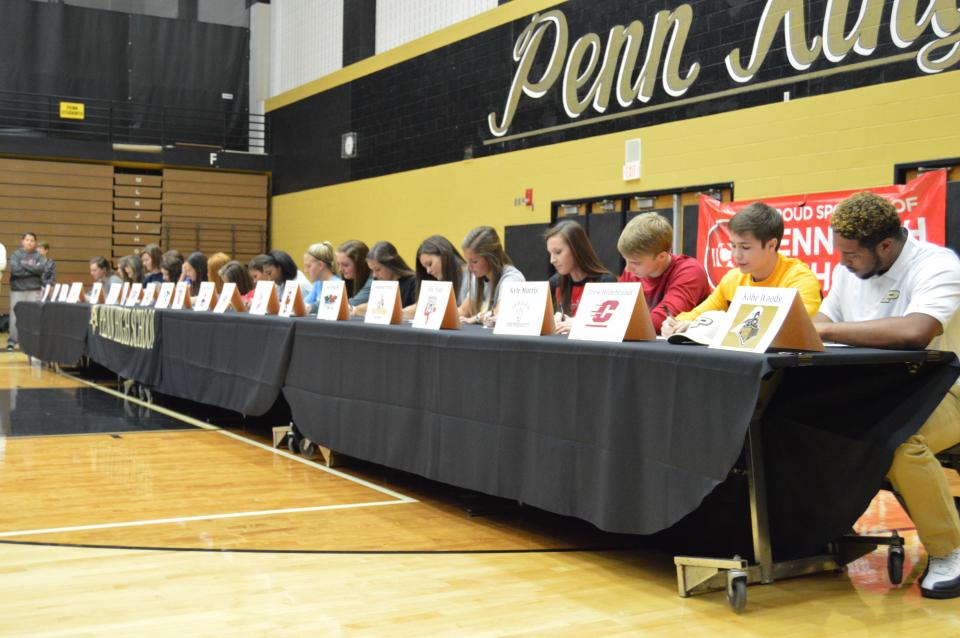 Penn High School had a strong display of talent on November 11, when 21 student-athletes gathered on "early signing day" to meet the press and formally announce their college plans.
---
Representing eight varsity sports, these seniors have accepted offers to continue their academic and athletic careers at colleges and universities across the nation.
BASEBALL, coach Greg Dikos
Skylar Szynski                     Indiana
BOYS BASKETBALL, coach Al Rhodes
Trey Burns                         Bethel
GIRLS BASKETBALL, coach Kristi Kaniewski-Ulrich
Camryn Buhr                      Lehigh
Claire Carlton                     Univ Indianapolis
Lindsay Chrise                    Tennessee-Martin
Delaney Jarrett                   St. Mary's of the Woods
Kaitlyn Marenyi                  American University
GIRLS GOLF, coach Dominic Demeter
Cassidy Jurkaites                Western Illinois
GIRLS SOCCER, coach Jeff Hart
Sydney Bright                       Holy Cross
Hannah Ehrhardt                St. Francis
MacKenzie Mason               Wittenberg
Kamra Solomon                  Furman
Jensen Stroinski                  IPFW
SOFTBALL, coach Beth Zachary
Alyssa Griman                     Illinois-Chicago
Halle Hixenbaugh               Boston College
Olivia Magaldi                      Wisconsin-Green Bay
Addison Pixley                     Valparaiso
Allie Piatt, travel team        Lewis
SWIMMING, coach Jess Preston
Kyle Morris                          Indiana
WRESTLING, coach Brad Harper
Drew Hildebrandt           Central Michigan
Kobe Woods                     Purdue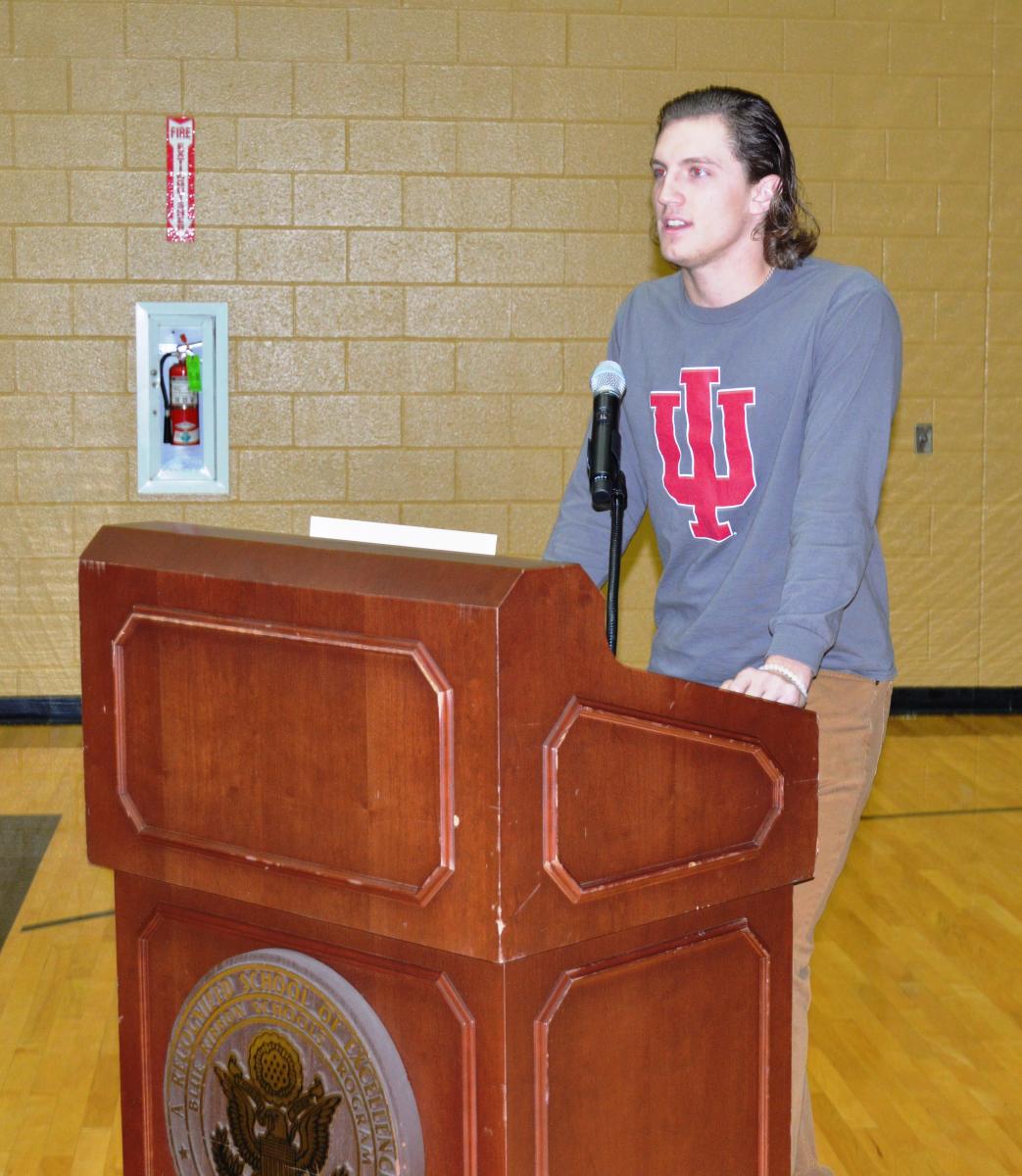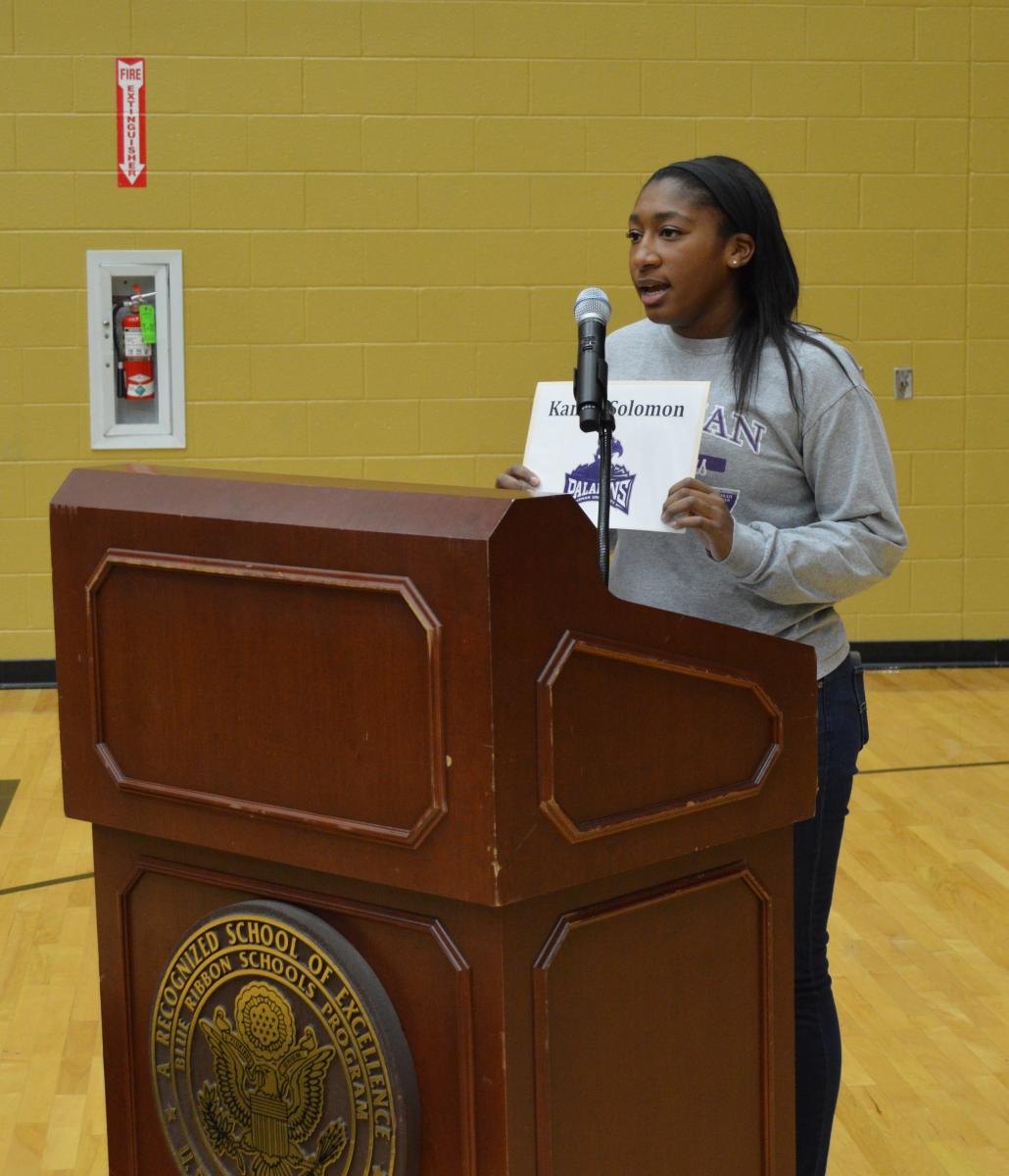 In their remarks, students gave credit to their coaches and thanks to their parents, along with expressing excitement for what lies ahead.
Click here to access an in-depth article which includes photos, stats, and coaches' comments on each of these outstanding students.