All NEW
2020 Summer Visual Arts Academy!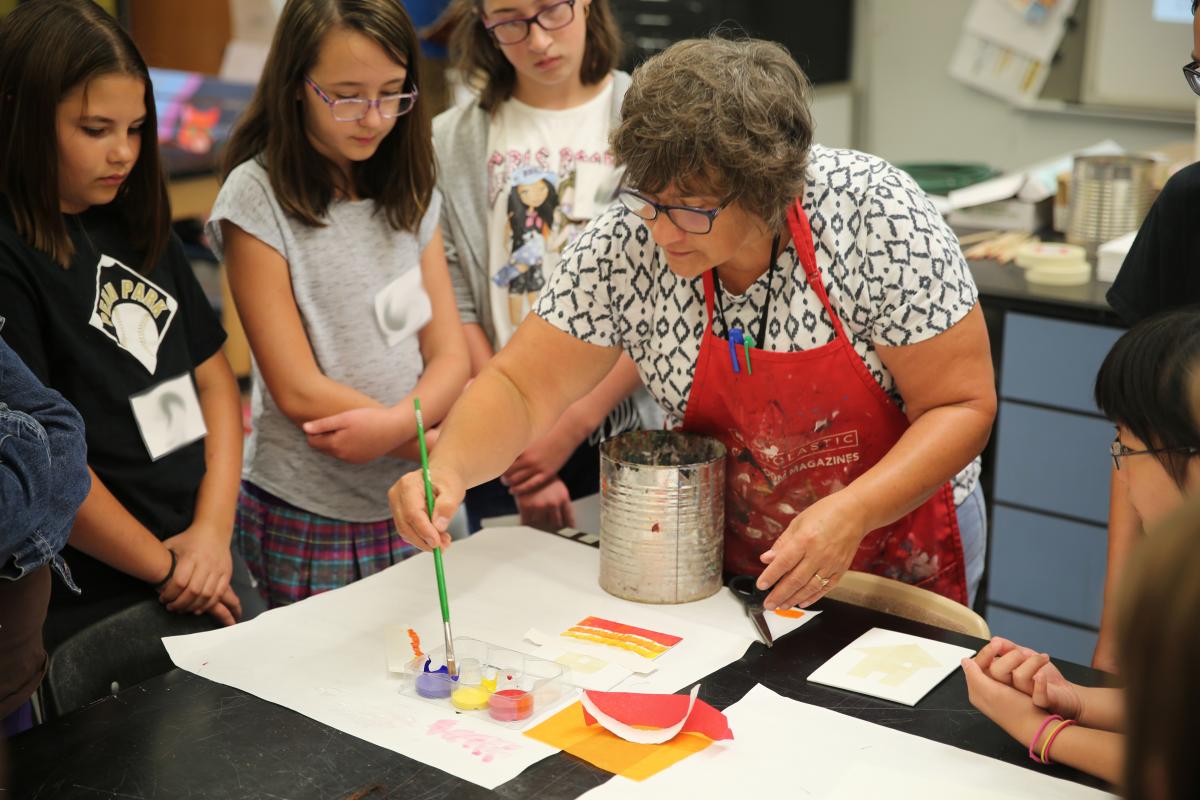 P-H-M teachers and the Curator of Education at the Snite Museum of Art on the campus of Notre Dame University will lead this learning experience!
Families may select the week that is most convenient for ALL their children to attend, regardless of grade (K-5). 
Each week, we will have student groups for grades K-1, 2-3, and 4-5.
The week long Visual Arts Academy will be offered during the following dates:
July 6 – 10, 2020
July 13 – 17, 2020
July 20 – 24, 2020
The 2020 Visual Arts Academy will be held at Penn High School from 8:00a.m. to 11:00a.m., Monday through Friday.
Families provide transportation to and from Penn High School.
Please enter through Door "C"
Children will also attend a field trip to the Snite Museum of Art one day during the week.
 P-H-M will provide field trip transportation to and from the Snite on the field trip day.
The Academy is Free of Charge
Registration is required & space is limited for this week long learning opportunity!
Please complete one registration form for each child wanting to attend the Academy.  Paper registration forms are available at your school office if needed.
Registrations are due by April 17, 2020