Posted: Friday, June 14, 2019 - 9:37am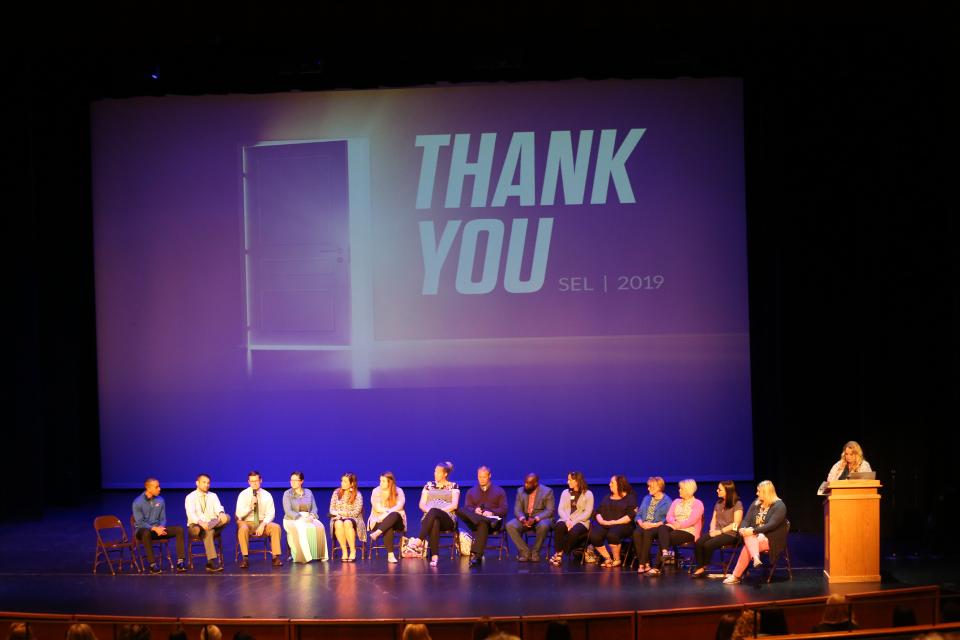 P-H-M is placing a renewed focus on social-emotional learning (SEL) and mental health. According to the Collaborative for Academic and Social Emotional Learning (CASEL), SEL is the process through which children and adults acquire and effectively apply the knowledge, attitudes, and skills necessary to understand and manage emotions, set and achieve positive goals, feel and show empathy for others, establish and maintain positive relationships and make responsible decisions.
As part of this new, intentional focus, P-H-M has hired Dr. Jennifer Sears as the Director of SEL & Mental Health.
On June 13, Dr. Sears organized a half-day professional development opportunity for P-H-M teachers and administrators. See the photo gallery below.
Topics included:
Trauma Informed Care & Practices
Helping middle & high school students manage stress
Mindfulness
Click here for the full list of break out sessions that were offered.
It is through these and other activities P-H-M will continue to build social, emotional and mental wellness for the P-H-M community to help our students reach their fullest potential.