Posted: Thursday, January 11, 2018 - 1:44pm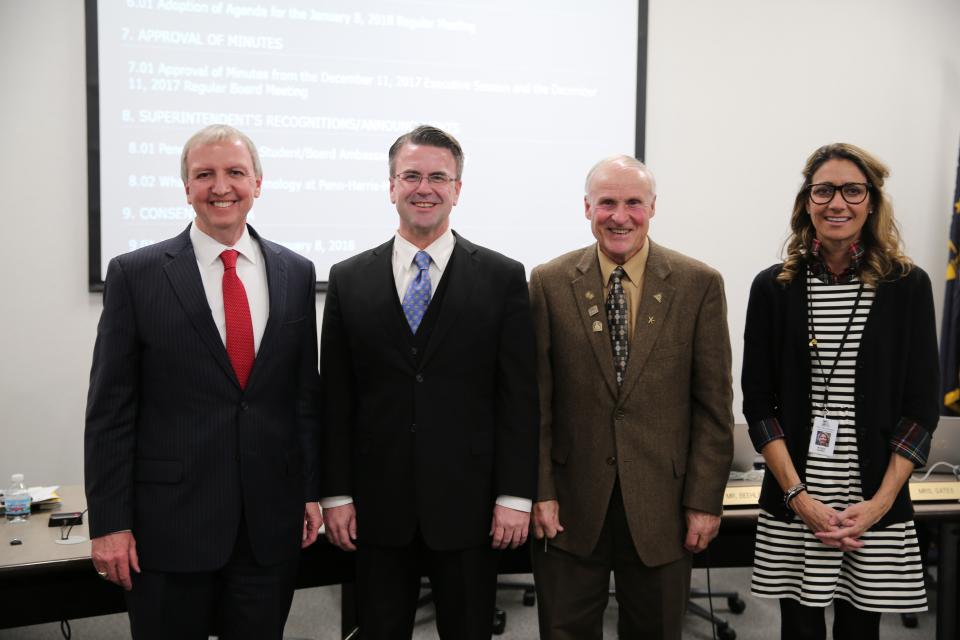 At the Penn-Harris-Madison Board of School Trustees first meeting of 2018 (held Monday, January 8), Board Members elected new officers.
Chris Riley was elected President, Larry Beehler was elected to continue as Vice President and Angie Gates was elected Secretary. All were elected unanimously.
Mr. Riley succeeds as President after Gary Fox, who had served as President since 2015. Mr. Beehler has served as Vice President also since 2015. And Mrs. Gates carries on as Secretary after Mr. Riley who had served in that role since 2016.
At the meeting the Board and P-H-M Superintendent Dr. Jerry Thacker thanked and recognized Mr. Fox for his service as Board President by presenting him with a commemorative plaque. Mr. Fox represents Harris Township and holds Seat 4. He's served on the Board of School Trustees since 2001.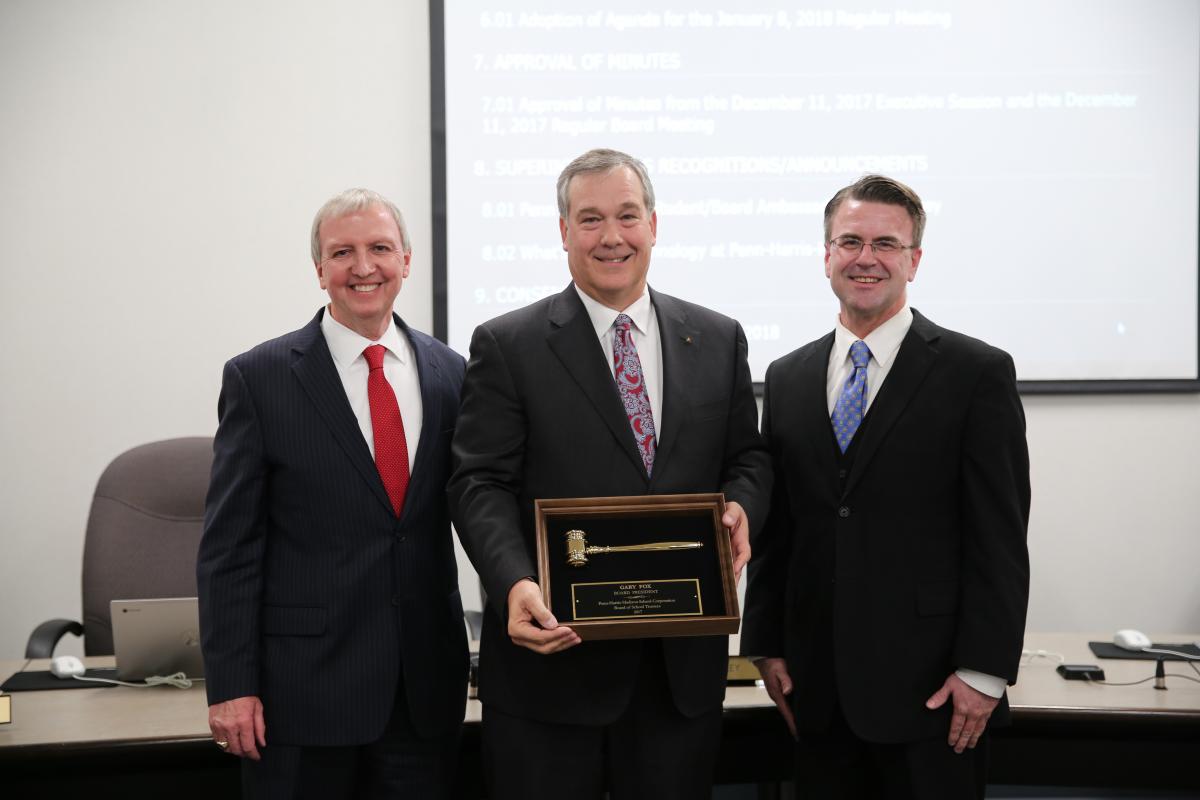 Mr. Riley is an attorney with the Law Firm Thorne Grodnik LLP of Elkhart. Representing the At-Large Seat, Mr. Riley has served on the P-H-M Board since 2011 and was previously President in 2014 – Sept. 2015.
Mr. Beehler is the longest serving Board of School Trustees member—entering his 32nd year of service! Mr. Beehler holds Seat 5 representing Madison Township.
Mrs. Gates holds the Board's 6th Seat representing Harris Township and was appointed to the Board in March 2016. 
Other Board Members include Jaye Galloway (Seat 1 – Penn Twp.), Jim Garrett (Seat 3 – Penn Twp.) and Jamie Woods (Seat 2 – Penn Twp.). Learn more about Penn-Harris-Madison Board of School Trustees.