Click here to download a pdf of the year's complete show schedule that you can save or print. Click here to see the list below on this webpage.
*Adobe Acrobat Reader will be required to view this pdf. If you do not have Adobe Acrobat Reader, please visit Adobe's website, at this link www.get.adobe.com/reader/, to download your free version. Or you can stop by the Education Resources Center at  55900 Bittersweet Rd., Mishawaka to pick up a copy. You can also call (574) 259-7941 for assistance.
Shows planned for September 12, 2018 - May 21, 2019 include a great variety of programs—all affordable and family-friendly!
All shows run 45-50 minutes, unless noted otherwise.
Regular show ticket price:  $5 Adults,  $3 Senior Citizens/Students/Children
Laser Musical Shows: $5 per person
 
The P-H-M DVT & Planetarium is now proud to offer online ticket purchasing, seat reservation & online payment through the P-H-M RevTrak Web Store.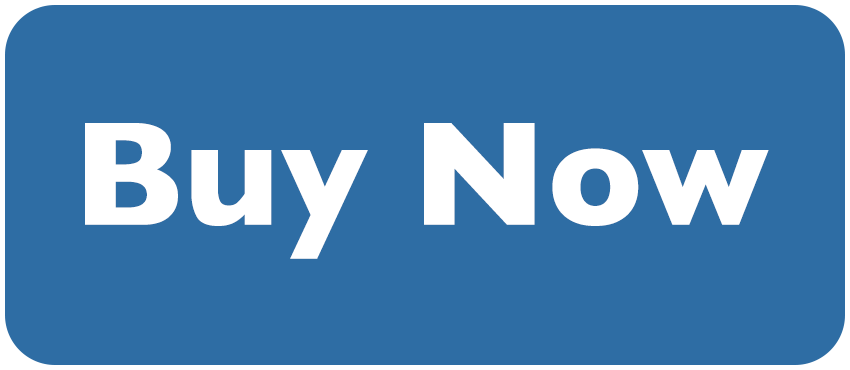 *Please note when choosing the date of your show and reserving seats, you will be redirected to this website, www.greateventseats.com/PennHarris, to make your choices. After you've made your selection, you will be redirected back to the P-H-M RevTrak Web Store to make your online payment. If you already have a RevTrak account, you will be able to use your existing login and pay using your saved preferred method of payment. If you do not have a RevTrak account set up, you will be prompted to set one up. Your account information will be saved for future purchases. Please note you will be charged a 3.49% service fee per transaction (no minimum purchase required).
*If P-H-M schools are closed or P-H-M evening activities are cancelled, the DVT/Planetarium is also closed and the shows for that day will also be cancelled. If a show is cancelled due to a P-H-M closure, all pre-paid tickets will be refunded. Otherwise, tickets are non-refundable.
The DVT & Planetarium is located inside Bittersweet Elementary School (directly east of the Educational Services Center) at 55860 Bittersweet Road, Mishawaka, IN 46545
Melinda O'Malley, is the director of P-H-M's Planetarium and Digital Video Theater. You may contact her with questions by calling her at (574) 258-9569 or click to email her at momalley@phm.k12.in.us. 
---
ORIGINS OF LIFE &                    March 27        Wednesday    6:30 pm
OASIS IN SPACE
Origins of Life deals with some of the most profound questions of life science: the origins of life and the human search for life beyond Earth. Starting with the Big Bang, in chronological order, the show deals with the prebiotic chemistry in the Universe, the formation of stars, formation of solar systems, and the first life on Earth. Furthermore Origins of Life covers the great extinctions as well as our search for (primitive) life beyond planet Earth. Origins of Life is an inspirational journey through time and a celebration of life on Earth. In Oasis, we embark on a startling and beautiful voyage through our Universe, Galaxy and Solar System in search of water, which is the key ingredient for life on Earth. Oasis in Space offers a new perspective on a substance of obvious importance to our planet.
DAWN OF THE SPACE AGE                April 11        Thursday    6:30 pm
Relive the excitement of the early days of space exploration, from the launch of the first artificial satellite Sputnik, to the magnificent lunar landings and privately operated space flights. Be immersed and overwhelmed with this most accurate historic reconstruction of man's first steps into space on April 12th, 1961. Who were the men and women who took part in these death-defying days? Witness their drive, their passion, and their perseverance to explore in Dawn of the Space Age.
DYNAMIC EARTH                                 April 16             Tuesday    6:30 pm
The award-winning Dynamic Earth explores the inner workings of Earth's great life support system: the global climate. With visualizations based on satellite monitoring data and advanced supercomputer simulations, this cutting-edge production follows a trail of energy that flows from the Sun into the interlocking systems that shape our climate: the atmosphere, oceans, and the biosphere. Audiences will ride along on swirling ocean and wind currents, dive into the heart of a monster hurricane, come face-to-face with sharks and gigantic whales, and fly into roiling volcanoes.
WONDERS OF THE UNIVERSE &            April 24        Wednesday    6:30 pm
POWERS OF 10
Wonders of the Universe allows you to peer deep into space through the eyes of the orbiting Hubble Space Telescope and travel back billions of years in time to witness the birth of the universe. On this breathtaking excursion you'll witness the formation of galaxies and explore some of the most wondrous nebulae and astronomical structures yet discovered. As your travels continue, you'll fly deep into our own Milky Way galaxy and return home to Earth on a spectacular tour through the solar system. Powers of 10 will give you a sense of the size of our Solar System, Galaxy and Universe.
BUGS: RAINFOREST ADVENTURE            May 2            Thursday    6:30 pm
Bugs are bizarre, beautiful, and an endless source of fascination. This show will magnify the miniscule world of insects and explore the miracle of their success. From metamorphosis to mastery, predator to prey and community to concealment, extraordinary large-format images will bring audiences face-to-face with this amazing universe of creatures.
INTO THE DEEP                                                May 7            Tuesday    6:30 pm
We know more about the surface of the Moon than we do about the wonders hidden beneath the waves of our planet's seas. The deepest parts of our oceans teem with life forms so bizarre they could be from the realm of science fiction. These fantastic creatures, all perfectly adapted to the extreme pressures and temperatures of their alien environment, inhabit a realm of underwater volcanoes, engulfed mountain ranges, and vast trenches cut into the crust of the planet. "Into the Deep," combines: Marine biology, Oceanography, underwater geology, astronomy, exploration, environment, and nature. Audiences will experience the dive of Trieste to the Challenger Deep, the lowest point of the Mariana Trench in the South Pacific.
SPACEPARK  360                    May 15        Wednesday    6:30 pm
SpacePark 360 is a 9-ride show that takes audiences on wild immersive rides through the Solar System while recreating the experience of amusement park thrill rides—roller coasters, pendulums, inverters and more. From the tops of Jupiter's clouds to the icy depths of Neptune's moon Triton, each location serves to heighten the thrilling experience.
SUMMER NIGHT SKY                    May 21        Tuesday    6:30 pm
The summer brings us warm nights perfect for relaxing under the stars! So come join us for a live presentation and overview of what you'll find in the summer night sky, including constellations, bright stars, colors of stars, the Milky Way, planet locations, meteor showers and more!